Shopping Basket
Your Basket is Empty
There was an error with PayPal
Click here to try again
Thank you for your business!
You should receive an order confirmation from Paypal shortly.
Exit Shopping Basket
Raleigh. Cary. Durham. Fuquay Varina. Apex. Chapel Hill & More.

"Carolinas' Most Popular Magicians"
Toll-Free: (888) 422 - 3767
Raleigh: (919) 995 - 3924

| | |
| --- | --- |
| Posted on 27 July, 2013 at 3:57 | |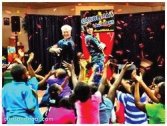 "If You'd Like To Do Something Both Magical AND 100% Family-Friendly for Your Next Fayetteville NC Event -- Then Here's How You Can Do It With the Least Amount of Hassles...
The Fayetteville NC based dynamic duo of Chris & Neal have been nicknamed the "Carolina's Leading Family Magicians". With their laughter-packed interactive magic and explosive energy; along with their doves, bunny and parrots, nothing short of a sure-fire exhilarating experience is guaranteed. Your favorite Fayetteville NC magicians will keep the audience on the edge of their seats with a high-energy, pulse-pounding performance that will bring down the house. You simply do not want to miss an electrifying event with Fayetteville magicians Chris & Neal.
Chris & Neal are FULL TIMEprofessional children's comedy magicians and educational entertainers in Fayetteville NC who specialize in making events fun and exciting for all. With over a decade of experience in the Fayetteville NC area entertainment business, Chris & Neal have performed at hundreds of children's events making their magic shows a family favorite with kids and adults. Now it's time to bring the fun to your special event in Fayetteville. Call Chris & Neal right away to schedule your upcoming event!
Did you know: The Overall Success of Your Event Hinges On You Hiring the Right Entertainment!" So, make sure to pick the best Fayetteville NC magician for your family party

or community event.
It's scary but true. Hiring the right entertainment for your summer or holiday events can mean the difference in a success or a total disaster.
Hire the wrong magicians in Fayetteville NC and your event will be a flop. Hire someone who offends members of your audience and it's your establishments reputation on the line. Overpay for a sub-par family magician in Fayetteville NC that's "so-so" at best, and all eyes will be looking at you.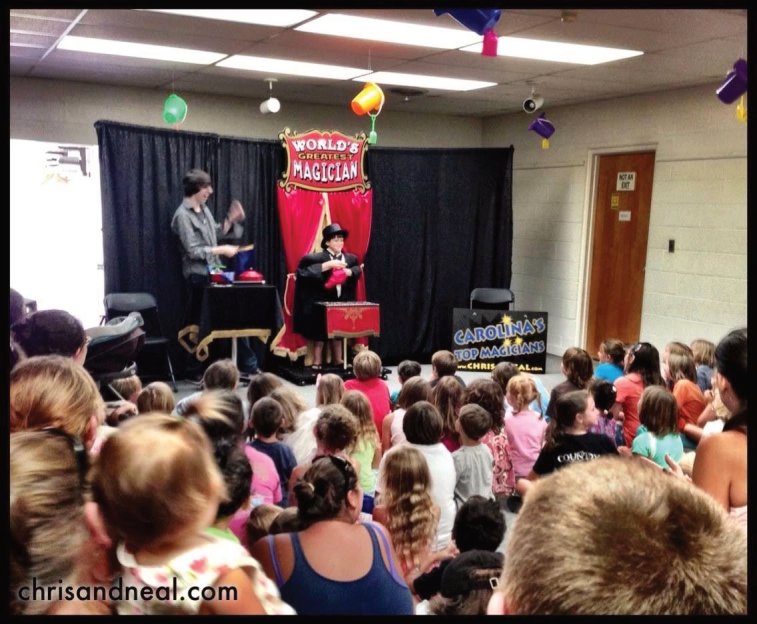 Every act, performer or team is unique, and like any profession, there are magicians in Fayetteville NC who are great, some who are good and many who should never be allowed on stage!
You need to base your entertainment selection on the performer who will best fulfill your needs and help you create that lasting impact on your audience.
Chris & Neal of 'Carolina's Top Magicians', are both professional-grade "rockstar" magicians with years of highly successful programs, events, parties, summer camps & schools in their portfolio. Their exceptional spectacle has traveled through the great Carolinas and in many locations right here through Fayetteville, NC.

With loads of regular, repeat and delighted clients all through Fayetteville NC, you're sure to experience a program that you will not soon forget!
AMAZING MAGIC TRICKS: There is no better way to capture and keep the attention of the kids than magic tricks. Not just "any" tricks either, no cheesy, boring or lame tricks with cards & coins. We mean business! Loads of unbelievable, jaw-dropping magic with doves, a bunny, parrots & more. In fact, ask about how one lucky child will even "FLOAT" in mid-air!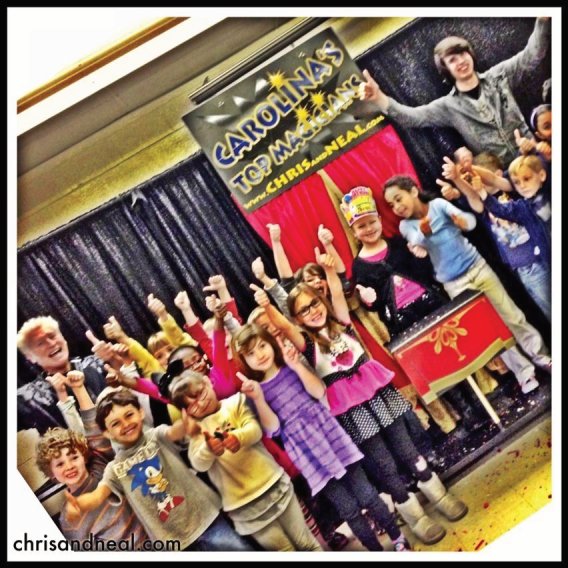 HILARIOUS COMEDY
: Laughter is a proven way to build up enthusiasm and motivation in children for any topic. Don't believe us? Look at all the hit television programs for kids. In fact, humor is one of the "most" important elements of a children's show. Serious entertainment will TANK! Serious message with GREAT FUN & LAUGHTER will ROCK THE CROWD and have them more pumped than ever before!
AUDIENCE ENGAGEMENT: Keeping the kids interactive during any child's program is a MUST. And what better way than by magic -- Chris & Neal's library & day care show keeps the audience fully engaged 100% of the time. Otherwise, your talent is certain to loose the kids attention; and we've all seen events flop that way before -- Don't make the "cheaper talent" mistake.

MUSIC & MORE: Energetic music accompanied by other outrageous theatrical effects will have the kids literally fully bound in suspense wondering, "What's next?", this proves to be a fantastic method for building limitless excitement!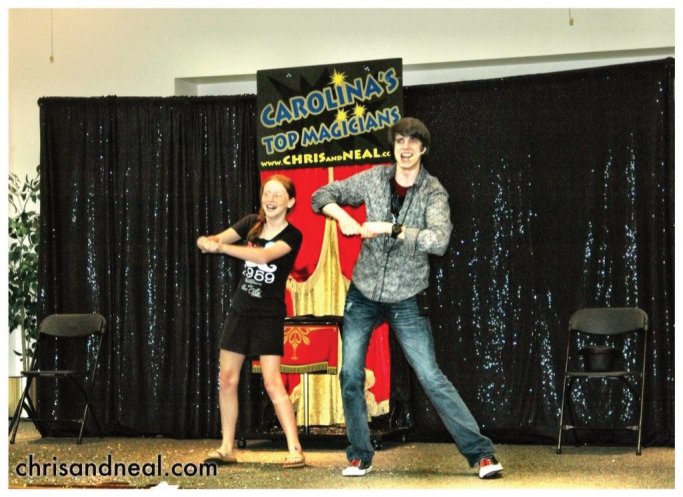 If you've seen other magicians in Fayetteville NC, you've probably see them do the same old cheesy card tricks and lame "magic" that everyone has seen before. Well, that just doesn't work anymore - it's the 21st century! Your kids are smart and well-rounded, and having a magician just put a coin in his pocket when he thinks no one is going to see it, is well, BORING.
All of the magic in our show is innovative, unique, and HIGH-ENERGY. Quite simply, other magicians cannot hold the attention of young students like Chris & Neal can. Why? Because their show has been tested for YEARS to create the maximum impact! Their experience tells them exactly what kids are into and what excites them!
Remember – Chris & Neal are available in Fayetteville NC and surrounding cities for family parties, company events, school functions, church camps and so much more. They offer a wide range of events from birthday parties in Fayetteville NC all the way to school and company programs.
Imagine, at the end of the show, your guests or students will leave in total amazement and with a positive message about how they can do anything they want in life. And one of your students or even your birthday child will 'FLOAT' in mid-air, something your school will never forget!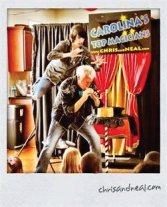 Our shows typically last about 45-60 minutes. Many schools have us for our "just for fun" magic shows for daytime rewards and evening family night shows. Also, if you're interested, we can present a different show with your school's emphasized themes, i.e. bullying, reading, self-esteem, etc. We are also available for local area family parties, special events, community gathering and much more.




We are looking forward to working with you on creating the ultimate family party or school program for your elementary school. Please give us a call at the number below, we would be more than happy to answer any questions you may have, and provide you with all the additional information you need. Chris & Neal are SO easy to work with!





"Wow! How Can I Find Out More About Chris & Neal's Amazing and Fun Magical Programs!?"




Discover how easy it is to create an event that will offer wonderful memories that will last a lifetime and make you look like a STAR! Just contact us today and we'll respond immediately with complete, no-obligation details. Just let us know what type of event you're interested in, and we promise to get back to you almost immediately.




Toll- Free: (888) 422 - 3767




 


Categories: Fayetteville NC Magicians

0

/