Shopping Basket
Your Basket is Empty
There was an error with PayPal
Click here to try again
Thank you for your business!
You should receive an order confirmation from Paypal shortly.
Exit Shopping Basket
Raleigh. Cary. Durham. Fuquay Varina. Apex. Chapel Hill & More.

"Carolinas' Most Popular Magicians"
Toll-Free: (888) 422 - 3767
Raleigh: (919) 995 - 3924

| | |
| --- | --- |
| Posted on 31 August, 2020 at 22:10 | |
Raleigh's Leading Family Magicians
Rockstar Magic of Chris & Neal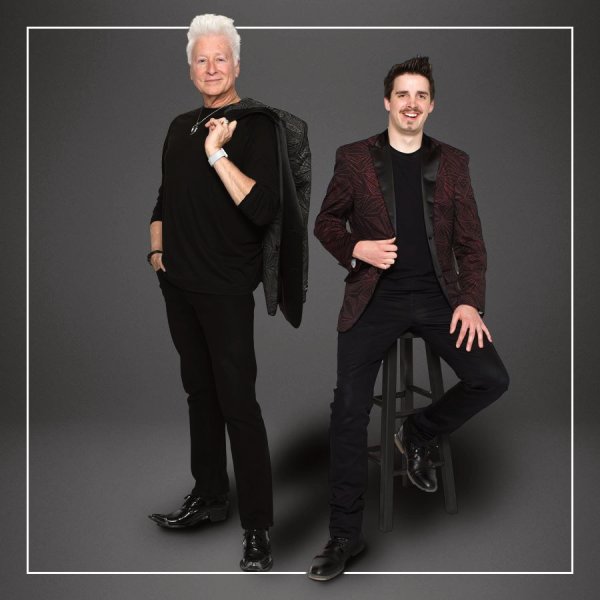 Carolinas' Most Popular Magicians Are Guaranteed To Deliver Incredible Entertainment!
Searching for the ultimate magic show for family events in Raleigh, North Carolina? Chris and Neal are two of the Raleigh areas leading family magicians with years of experience!
See what other Raleigh area families have said about Rockstar Magic below:
"This is the BESTEST birthday party ever" is the phrase that came out of nearly every six year olds mouth who attended my son's birthday party today. Such flattering compliments were spurred by none other than Chris and Neal's party performance. I wish a quick "Thank You" would suffice, but after today, it wouldn't serve such a performance justice for such a magical show that my son will NEVER forget! You guys are AMAZING!!!" Sondra Booher - Raleigh, NC
"I am nuts over their talent and performance ability as well as their professionalism. True professionals to the core who know how to PARTY and make the crowd go HHHHEEEEYYYYYY. At one point in the show Chris almost had me in tears because he is an inspiration and a great soul. Neal is to die for, high energy and funny. Overall I am so happy with the turn out, worth every penny. I want to have them back over and over again just so I can enjoy their performance. My husband and sons also loved it and their faces were priceless. So much joy and happiness in the room it was truly priceless." Mary Aguilera - 
W
ake Forest, North Carolina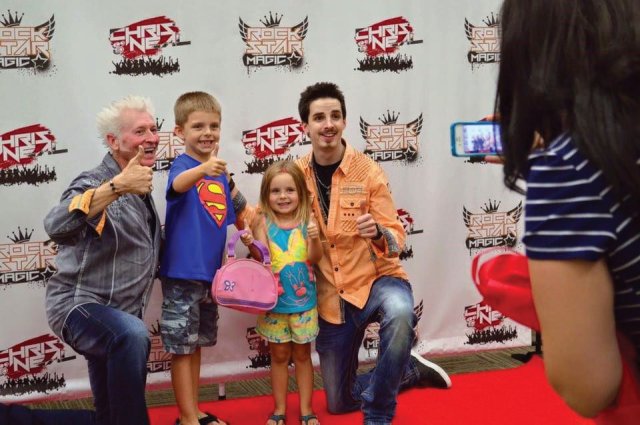 For Booking Info Call: 919-995-3924
Still Not Convinced? Keep Reading.
"Thank you guys so much for everything. You guys are amazing!!!! Can't wait to brag to everyone that wasn't there. And all my friends loved you guys. You gave my son the best birthday party he's ever had. Kids were bragging about it being the best!!! You made it a lifetime memory!Thank you guys. You're amazing. Never stop doing what you're doing. You guys are really great!!!!! You have a fan for life, and I'm referring to me." Elizabeth Guion - Garner, North Carolina
"I have to thank Chris and Neal for making my daughter's 8th birthday so amazing. We are from California and on vacation in the 
Outer Banks
 and needed to find entertainment for her party. We chose Chris and Neal's magic show after reading many excellent reviews. Boy, we were not sorry. They take magic shows to another level. We had an audience of all ages and everyone was mesmerized. The birds and rabbit were great. My daughter loved being the star and she even got to levitate. The music kept the room pumped up too. Thanks for making our party memorable."Reshma Gulati (Los Angeles, California.)
For Booking Info Call: 919-995-3924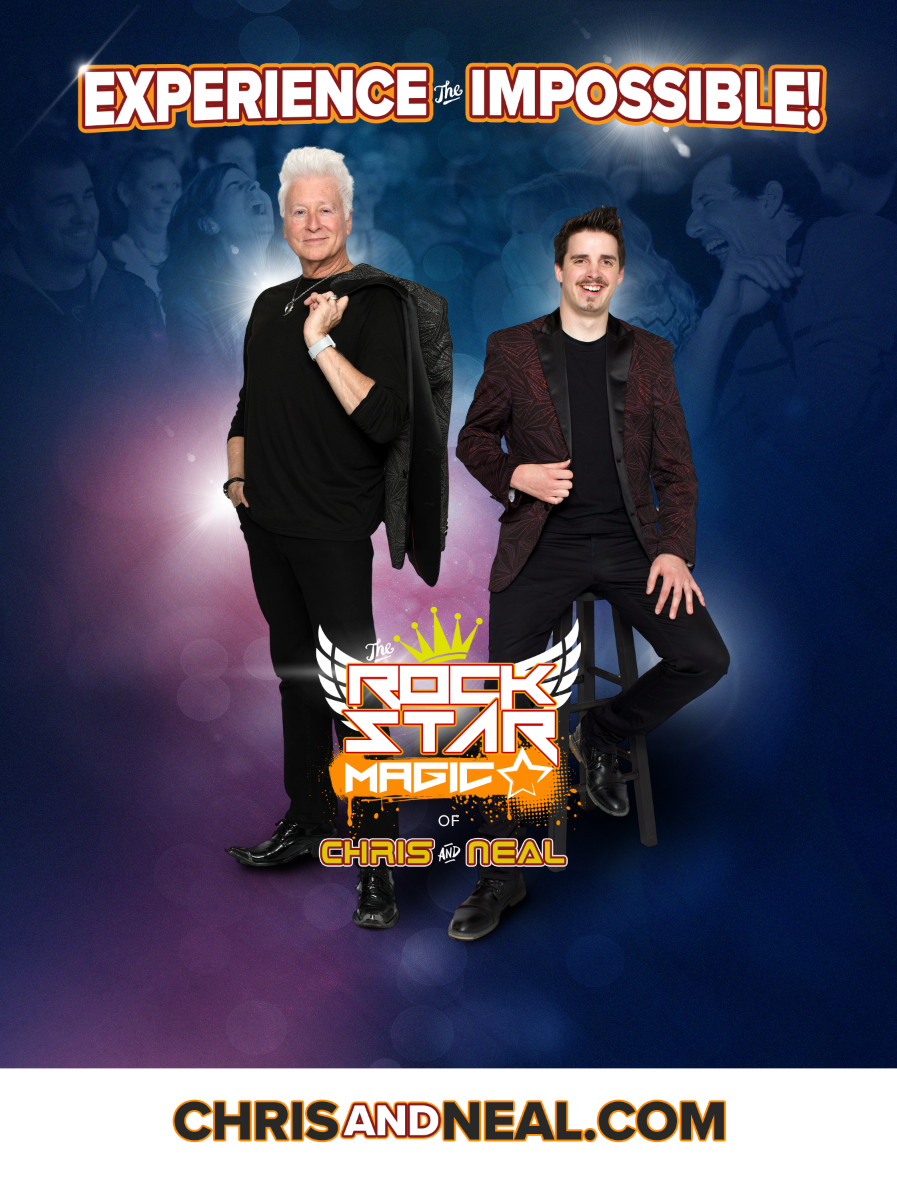 For Booking Info Call: 919-995-3924
Planning an exciting birthday party for your child? Raleigh magicians Chris and Neal are the solution for amazing entertainment sure to leave your guests on the edge of their seats! Invite Chris and Neal to your party in Raleigh for an experience you'll never forget.
Searching for a magic show for another family or children's event in the Raleigh region? Give Chris and Neal a call! These Raleigh are magicians are a sure-fire smash hit success!
Chris and Neal are even available for parties and events in Durham, Cary, Fuquay Varina, Wake Forest, Chapel Hill, and more. Rockstar Magic often performs in Goldsboro, Greensboro, Greenville, Jacksonville and Wilmington.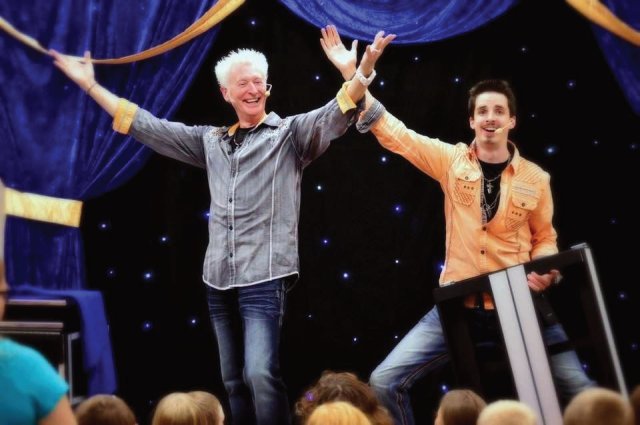 For Booking Info Call: 919-995-3924




"Let me tell you, that was the BEST party ever! The kids as well as the adults were all talking about it the next day. I thank you so much, you made her feel so special, and she loved being able to "float" before her friends eyes. I loved how easy it was to get a hold of you for any questions I had, and how prompt you guys were getting here, even though we live in the sticks, LOL! Truly "ONE OF A KIND" experience. The only downside? Wish you could have stayed all night! Thanks again Chris and Neal for helping make this birthday so special!!" Julia Perry - 

R

aleigh, North Carolina




"We have to give you guys such a huge thanks!!!! You guys totally rocked Addison and David's birthday party last Saturday!! The kids are still talking about and so are all of their friends. They enjoyed the show very much!!Addison also keeps asking daddy to show her a magic trick!! LOL. Thanks again so much for putting on an amazing show for us!!" Monique Coker - Cary, NC




Don't Worry.More Reviews Below.




"All I can say is 'Wow Thank Y'all So Much!'. I am very impressed with y'alls new age approach at performing. I was far from bored and I am not one to be easily entertained. Y'all are definitely the 'Gold-Standard' of entertainment for kids b'days. My wife and I have never been so pleased with our son's birthday plans. I still don't know how y'all made Tyler float, but it was a 'spectacle', or so my wife says. Hiring Chris & Neal was a home-run, NO...It was a GRAND-SLAM!" Aaron Crittle - 

Birthday Raleigh, NC




"Chris and Neal's show was nothing less than spectacular. They. Brought. Animals! Their music was upbeat, all the kids knew the songs! Chris & Neal's energy was fantastic!The tricks were engaging, and kept everyone wondering how they did it. Their show was full of comedy, which was totally age appropriate. The illusions that they performed during the birthday party were truly of a professional caliber; they were excellent with the kids! The kids AND the parents were all laughing so hard throughout the show. Chris & Neal totally made my girls stars of the show. Both of my girls were able to participate in several of the illusions, including being the "World's Greatest Magician" and floating in mid air in front of everyone! If you are looking for something new, different, and just awesome for your birthday party I truly do recommend calling Chris and Neal!!! I've seen many magicians over the years, and no one can ROCK your party like they can!" Monica Brady - 

Jacksonville NC




"Chris and Neal made our daughter, Ariana's, birthday the BEST birthday ever. They kept the children and the adults ENGAGED and AMAZED. Every part of their show was FANTASTIC! Chris and Neal were extremely nice & made sure the show was all about Ariana. The BEST part was seeing our daughter (who is very shy) participate with ease. The kids and adults were in AWE seeing Ariana float in the air, in our living room!!!! Chris and Neal were perfect in making our daughter's birthday special with everlasting memories. I would DEFINITELY recommend these guys and their furry friends to everyone around. Thanks to Chris and Neal for everything. We had an AWESOME and UNFORGETTABLE time!!!!" - 

Marina Workman

 Raleigh, North Carolina




Don't miss out on the excitement of an adrenaline fueled event with The Rockstar Magic of Chris and Neal. Book the Raleigh areas best rated magicians Chris and Neal today!




For Booking Information Please Call: 919-995-3924










Categories: Chapel Hill NC Magicians, Fayetteville NC Magicians, Goldsboro NC Magicians, Jacksonville NC Magicians, Raleigh NC Magicians

0

/